Cushion Systems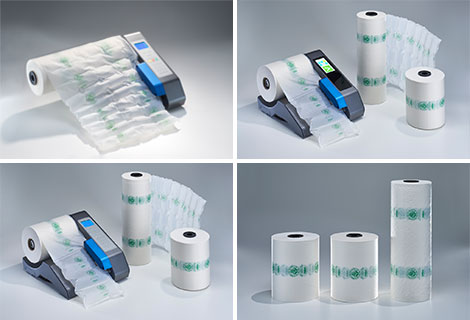 Air Cushion
The Air cushion system 4.0
Floeter introduces the next generation of air cushion machine: the AirWave 1, quick, quiet, connected to Bluetooth, modular and cost-efficient. Light at only 5.6kg, the AirWave 1 delivers powerful performance. It supplies up to 4 workstations with reliable air cushions – made in Germany. It is programmable and can be seamlessly integrated into Floeter's system technology. Whether small cushions or wide pads, the AirWave 1 is a top performer in all categories. The intelligent system features "one-key" technology with a patented outstanding design.
Flexible and modulary expandable
Modern, premium design
New ergonomic program functions
Lock function
One-key technology
4 program locations
Programmable power-save mode
5.6 kg weight
CE and RoHS approved
8-10 m/min. output
Extremely quite ≤ 60 dB
Universal power supply 110-240 volts
Free Bluetooth control, optional
Film 12-30 micron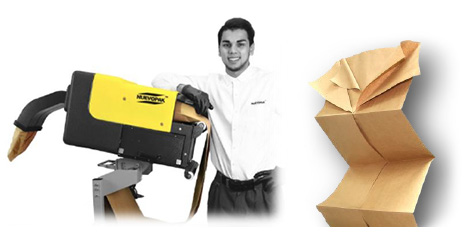 Paper Cushion
Paper Plus – Prefold Kraft paper pack for the cushioning system
Equipment size, weight, and footprint are less than that of popular competitor systems (about half the size or even smaller in comparison), while pad size generated is standard industrial size, with no trade off in packaging protection and performance.
For more information click contact.th@zi-tec.com