Equipment Maintenance Programs
Our well-designed preventive maintenance includes; inspection and maintenance of all IIS equipment. The maintenance programs aim to reduce equipment failures, extend equipment life and improve machinery performance.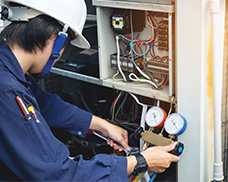 After-Sales Service Support
We provide on-site repair and servicing for all IISequipment. We are committed in response to repair and parts replacement inquiries immediately and effectively to minimize equipment downtime. Our team of service engineers is equipped with adequate skills and knowledge in electrical, mechanical, and programming of both stand-alone machinery and integrated systems.