FGP Food Grade Precleaner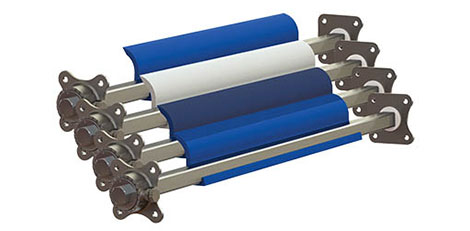 The FGP Food Grade Precleaner meets the highest standards for food processing. The cleaner is easy to install, easy to maintain, and disassembles in a snap for regular cleaning and sanitization. Its stainless steel components and food grade materials limit crevices and opportunities for bacteria growth.
There are several blade options to meet your application-specific needs: white, blue, metal detectable blue, and metal detectable dual durometer blue.
Read more at
https://www.flexco.com/EN/Product-Systems/Belt-Cleaning-Systems/FGP-Food-Grade-Precleaner.htm