Royal Diamond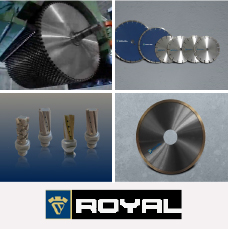 Following an official distribution partnership with ZI-TEC in Indonesia in 2014, Royal Diamond Tools are now also available through ZI-TEC in Thailand.
Royal Diamond is an Italian manufacturer of specialized diamond tools for construction and industrial applications. With more than 20 years of experience in diamond tools, Royal Diamond has gained a reputation for world class products and supplies specialized tools to customers worldwide. Offering a wide range of products in 4 categories; stone, glass, ceramics and construction.
This collaboration underlines the core vision of ZI-TEC, to offer industrial tools, accessories and equipment to customers and help our business partners expand their market share in the region.
For more information contact us or visit Royal Diamond here:
www.royaldiamondtools.com